---
Podcast: Play in new window | Download
Subscribe: iTunes | Android | RSS
---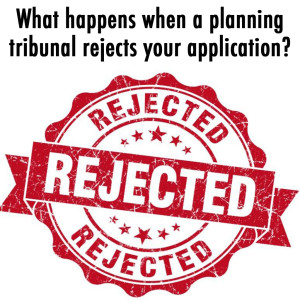 We revisit a discussion with previous guest John Marquez to find how he went at the local planning tribunal. John had a town planning application for 10 units knocked back by council so decided to ask the independent umpire to review the application.
His planning application was refused by the local council following a lot of objections from the neighbours. He then decided to take his case to the local independent planning tribunal, called VCAT, to have it reviewed by an independent and impartial umpire.
The result of the hearing surprised John's team, and today he shares what happened and the impact of the decision.
This is a really good discussion around what to do when council mucks you around and forces you to change direction.
Lesson learned from a property planning tribunal rejection
I'm very grateful to John for sharing that overview with you, as a lot of people would not be so forthcoming after a loss at a tribunal. As always, there are some good lessons from John's experiences that we can all learn from. The points I took out of it are:
1. Have a contingency plan in place
Nobody likes to think they are going to lose a hearing or have their application refused, but you need to be prepared for that happening. What is your fallback plan for if that happens. Are you going to head to a tribunal or independent umpire, are you going to change your design, or are you going to exit the project? Maybe it is all three in that order, whatever it is, be ready to put it into play.
2. Hire the best people for the job
This may sound obvious, but when you have your back up against a wall you need to know that you have the very best people around you, helping you. This is where doing good due diligence on your team members before you engage them is so important. Ask around for who the best external town planner is for that local area or council, get them to review your initial application to see whether they think it will get through. Make sure you hire a designer who understands what council is looking for and how best to present your application if you are pushing the boundaries a bit. Chewing up time and money on delays getting your planning approval is a profit killer and energy drainer.
3. Stay focused on your ultimate objective
Challenges and setbacks are just part of the process with property developing. You can't let them defeat you and stop you from progressing. You need to stay focused on what you are trying to achieve with your developing. For each project that may be around getting it done with a certain profit level, or margin, or within a certain timeframe, or over your career producing high quality developments that stand out, whatever it is, stay focused, and see things on the way, not in the way. This will help smooth out the bumps and jumps along the way.
Latest pics from Justin's project